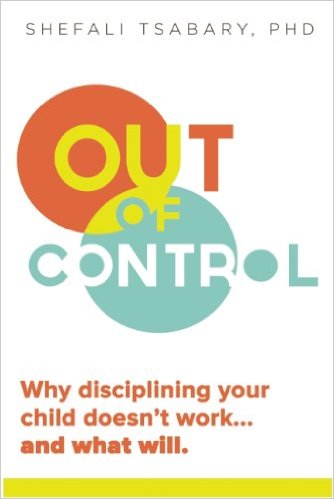 Why disciplining your child doesn't work... and what will.
Dr. Tsabary compels us to see that perhaps we are the ones that are OUT OF CONTROL and worse our parenting and discipline is the driving force behind our children's misbehavior. Today we are going to talk about honoring our children, the destructive role of over-identification with our kids, and why connection before correction is the key to willful cooperation and the end of what we identify as "punishment."
Get the book
"When we engage with our children from the belief that child discipline is a vital aspect of our role as parents, we assume children are inherently undisciplined and need to be civilized. Ironically, the most heavily disciplined children are often those least able to control themselves.
The system of rewards and punishments undercuts the child's capacity to learn self-discipline, subverting their inherent potential for self-regulation. Becoming a mere puppet whose performance is entirely dependent on the warden, the child learns to be externally motivated rather than internally directed. As the years pass, it becomes unclear who the warden is and who the prisoner is, as both torment each other in endless cycles of manipulation."
~Shefali Tsabary, PHD