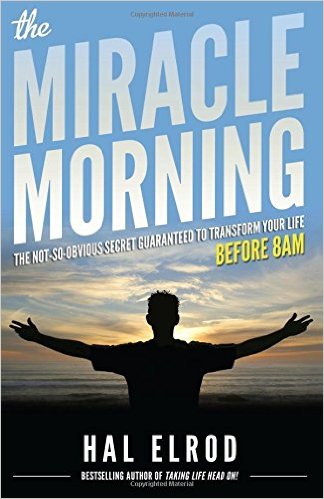 THE NOT-SO-OBVIOUS SECCRET GURANTEED TO TRANSFORM YOUR LIFE BEFORE 8AM
Are you ready to make significant improvements in your life?  You will learn about a simple yet revolutionary morning routine that is  guaranteed to transform your life… all before 8:00 am. Without a doubt my personal morning routine has transformed my life and I modeled my routine after Hal's S.A.V.E.R.S we are about to discuss!
Get the book
" You are in the process of writing your life story, and no good story is without a hero or heroine overcoming their fair share of challenges. In fact, the bigger the challenges, the better the story. Since there are no restrictions and no limits to where your story goes from here, what do you want the next page to say?
The good new is that you have the ability to change- or create- anything in your life, starting right now. I'm not saying you won't have to work for it, but you can quickly and esasily attract and create anything you want for your life by developing into the person who is capable of doing so. That's what this book is about- helping you become the person you need to be to create everything you have every wanted for your life. There are no limits."
~ Hal Elrod